Chris Evert is one of the biggest tennis legends to exist in the history of tennis. She was a former world no. 1 and has won 18 grand slam titles. The former world no. 1, however, had to grill herself to achieve such goals. Her father, James Andrew Evert, has played a major role in her life. Recently, she talked about her father's contribution to forming her astounding tennis career.
ADVERTISEMENT
Article continues below this ad
Role of James Evert in Chris Evert's life
ADVERTISEMENT
Article continues below this ad
Chris Evert talked about her father in a podcast interview named, 'Fantastic Tennis'. The interviewer asked her about her father's role and she said, "I didn't have any choice. I had a pretty strict father. You couldn't answer back to him. It was that generation of parents. So, my dad was a player himself. There were five kids in our family and he taught every single one of them, starting five years old".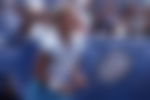 Taking the rough road to success
She recalled that when she was 5 years old and in kindergarten. Chrissie was hanging out with her best friend at her pool, eating hamburgers. She said, "All of a sudden, my dad starts picking me up at school and bring me to Holiday Park tennis courts and I was really mad but I suppressed it." Evert jokingly told him that she was scared of getting spanked, so she complied.
WATCH THIS STORY: Will Smith Shows How King Richard Cast Trained Like Serena and Venus Williams
ADVERTISEMENT
Article continues below this ad
However, she got over that and told, "But I developed friendships over there. Genie and I turned pro and were ranked in the world, and then my other three siblings played no. 1 for their colleges in tennis. My dad never had to pay a cent for the college."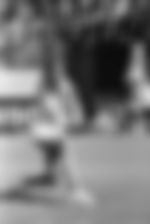 Recovery of Chris Evert
ADVERTISEMENT
Article continues below this ad
Tennis legends like Serena Williams and Venus Williams, like Chris Evert had the support and guidance of their father in shaping their legendary tennis careers. However, Chris Evert has been suffering from 1C Ovarian cancer. Wishes and prayers from all over the world have rushed in for the former tennis player. Also, her lifelong rival and friend Martina Navratilova has shown faith in her and believes that Chrissie will recover soon.
The world prays for Chris Evert's quick recovery.


Read More:'You Couldn't Answer Back to Him' – Chris Evert on Growing Up With an