Serena Williams has had a noteworthy professional career so far. However, it's been a while since we saw the greatness of Williams on the court. At Wimbledon 2021, the American suffered a hamstring injury and since then she hasn't played any professional matches. Presently, she's rehabilitating and hopes to return to the tennis courts soon.
ADVERTISEMENT
Article continues below this ad
Recently, on the podcast of The GOAT: Serena, Martina Navratilova made a special guest appearance. She imposingly talked about Williams' longevity in her professional career. The 18-times Grand Slam champion knows the hardships a player goes through after the ago of 30, and appreciated the efforts Serena Williams has showcased.
ADVERTISEMENT
Article continues below this ad
Navratilova praised Serena Williams
During the podcast, she talked about the long career Serena Williams has had. From her point of view, maintaining an upward trajectory as an athlete gets older is an extremely hard feat. Serena Williams has managed to move with excellence and showcase her supremacy despite growing older within a sport that moves along swiftly.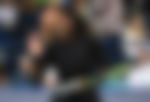 "What's most impressive for me is how she [has] won so many Majors after she was 30. Because it gets harder when you get older. At the same time, she was a relatively young 30 in tennis terms in that she didn't play that many matches, Navratilova expressed on the 'The GOAT: Serena' podcast. Serena Williams has won 10 Grand Slam titles after turning 30.
The 18-time Grand Slam winner also stressed on the debate of The Big Three. According to her, Serena Williams should be viewed as equal to The Big Three. What she has achieved throughout her professional player is remarkable and commendable. Considering she has played fewer matches than The Big Three, she has triumphed over 23 Grand Slam singles titles which is more than what The Big Three has achieved.
Watch this story: Best Moments: Serena Williams, Roger Federer, Novak Djokovic and Others With Their Kids
ADVERTISEMENT
Article continues below this ad
Williams Grand Slam titles
Serena Williams has triumphed over 39 Grand Slam titles including singles, doubles, and mix-doubles events. In singles, the American has achieved a whopping 23 Grand Slam titles. Williams is just one short of Margaret Court's all-time record of 24 Grand Slam titles. She has conquered the competition and clinched 14 Grand Slams in the doubles events and 2 Grand Slams in the mixed doubles events.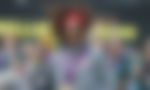 Apart from Grand Slam titles, Williams also has grabbed four Olympics Gold medals across three Olympics events. Starting at a very tender age of 14, Serena has been an incredible talent throughout her professional career.
ADVERTISEMENT
Article continues below this ad
ALSO READ: "Butter or No Butter?": Serena Williams Innovatively Promotes Her New Outfit From 'Serena'


Read More:"It Gets Harder When You Get Older": Martina Navratilova Amazed With Serena