In pursuit of fulfilling his quest for gold, Novak Djokovic will travel to Japan for the 2020 Tokyo Olympics. The Serbian will chase the ultimate prize in what would be his fourth Olympic appearance for his country.
ADVERTISEMENT
Article continues below this ad
Throughout the 2021 season, the World No. 1 has lived up to his top rank, winning consecutive titles in exuberant fashion. He has been in sublime form with impeccable touch, maintaining a top line of defense, and looked fierce while attacking.
However, unlike him, his fellow 'G.O.A.T's have struggled all season to find consistency. As a result, both Roger Federer and Rafael Nadal have opted out of the Summer Olympic Games. Hence, fans believe the Serbian's chances for gold at the 2020 Tokyo Olympics are as good as they could get.
ADVERTISEMENT
Article continues below this ad
However, amongst these hopeful fans lies a rival, whose earliest memory continues to haunt the 20-time Grand Slam Champion. Replying to the Serbian's announcement of his participation in the Summer event, Martin del Potro reminded Novak of the history the two of them share, especially on the Olympic grand stage.
Cheeky reply from Martin del Potro
Novak Djokovic and Martin del Potro shared an epic rivalry, at both the 2012 London Olympics and the 2016 Tokyo Olympics. Against all odds and beliefs, Martin got the better of Novak on both occasions. Reliving the moment that Novak might best want to forget, Martin sent the Serbian his best wishes, with a little banter added to it. He hinted at how Novak's chances of gold are at an all-time high, especially since del Potro won't be present.
Argentina's golden boy, Juan Martin del Potro, made headlines at the 2016 Rio Olympics. He stunned tennis fans all around the world as he beat Novak Djokovic for a second time, eliminating the Serb in the first round itself. However, as a tearful Novak left the arena, it reopened the wounds from the 2012 London Olympics. Fighting for a medal in 2012, the two had faced each other in contention for Bronze. However, a master-class display from the Argentinian yet again saw him win the game in straight sets, leaving Novak in disbelief.
Watch This Story: How Roger Federer, Rafael Nadal, Novak Djokovic, Serena Williams, and Others Travel
Novak Djokovic is going for gold
Novak Djokovic has reigned dominance across all major slams throughout this season. He started off this year with an incredibly successful outing in the Australian Open, then went on to beat Rafael Nadal and Stefanos Tsitsipas to win the French Open, and finally equaled the record of his fellow 'G.O.A.T's by winning the 2021 Wimbledon Championship. That was his 20th Grand Slam title.
ADVERTISEMENT
Article continues below this ad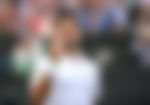 Hence, Martin might just be right because Novak has more than just a chance of winning his first Olympic gold. Speaking of his appearance in Tokyo, Novak said, "I have the highest ambitions in Tokyo, it is not a secret that I am aiming for the gold medal."
However, history has not been very kind to the Serbian in the Olympics. Hence, fans will have to wait and see if he will repeat history, or re-write history.
ADVERTISEMENT
Article continues below this ad
DIVE DEEPER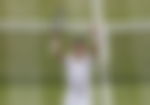 Read More:"I'll Be Watching You": Martin del Potro Sends Cheeky Message to Novak Djokovic