According to the Ordnance Survey, mainland Britain has around 11,000 miles of coast, which may seem excessive in a country that is just over 600 miles long. That is because we wiggle a lot – what mathematicians soberly call the Hausdorff dimension. But if you swam around the island, keeping about half a mile offshore, you'd probably only need to cover about 2,000 miles (which seems so much more doable!). Whichever number you choose, long stretches of the UK coast don't get the attention they deserve – and as lockdown drags on, their salty call intensifies. Here are five of my favourites – worthy of exploration, as restrictions allow.
Ceredigion coast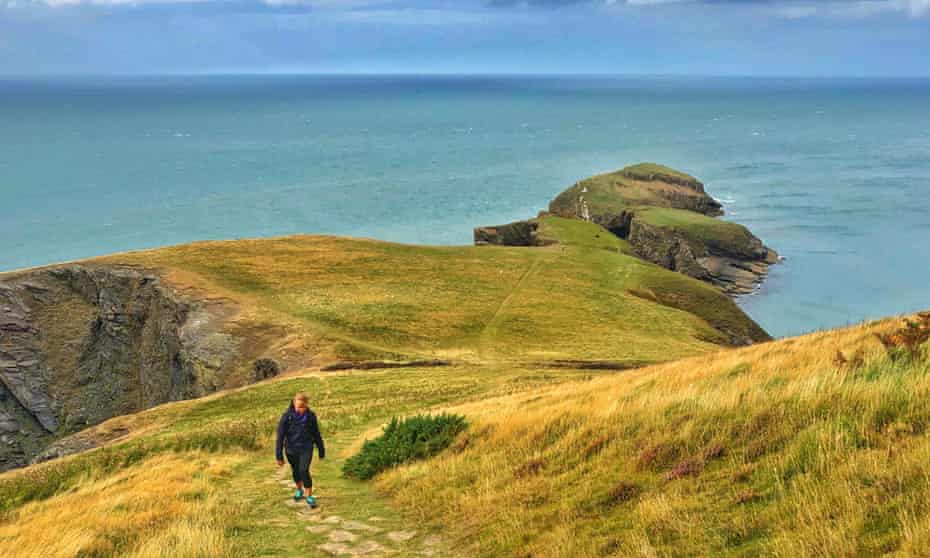 When I first saw Ynys Lochtyn, I wondered why I was alone. How could such a beautiful spot be deserted? A long, grassy slope led down to a cliff, below which a boulder-strewn tidal strand led to a small, rocky island. A few scuff marks on the rock indicated a way down the cliff so I descended to the beach, skirted some rock pools and climbed on to the island beyond. When I reached the final point, the most westerly lump of rock, I sat down and thought, "Now is the time for dolphins to appear." And a trio of them swam into view, apparently herding a shoal of fish then taking long, deep dives to fill their bellies. I watched for an hour, unable to tear myself away. The only other human observer was a single sea kayaker.
The Ceredigion coast, all 60 miles of it, lies between more famous neighbours Pembrokeshire and Snowdonia. And, like many visitors, I have been guilty of hurrying past to reach those honeypots. Now I realise my mistake.
My walk that day started in the village of Llangrannog, a tight little cove with cafe, ice-cream parlour and pub – the Pentre Arms, a friendly spot on the seafront where (between lockdowns) I stayed. I walked north, first to Ynys Lochtyn headland, then through a long sequence of cliffs and coves, a rock'n'rollercoaster of superb walking along the Ceredigion Coast Path. After 10 miles, I reached the town of New Quay and had been planning to catch a taxi back to my starting point. Instead, I drank a cup of tea (there are several cafes to choose from), then set off to walk back. It was just too wonderful not to do it all again. In one deserted cove where I stopped to rest, a smooth, grey boulder in the shallow water near me burst into life: a snoozing seal. It took up position 10 metres out and we watched each other while our heart rates returned to normal.
Next day I went south, and found more beautiful little coves. It's a little busier on this side, perhaps because there's a particularly good cafe near Penbryn beach. At Aberporth I tried sea kayaking with Rhod from Adventure Beyond, exploring the caves and inlets, and watching enviously as fishermen hauled sea bass and mackerel out of the water. Rhod usually comes out all year round: "I wear gloves if there's ice forming on the kayak! We just check the weather and tides carefully."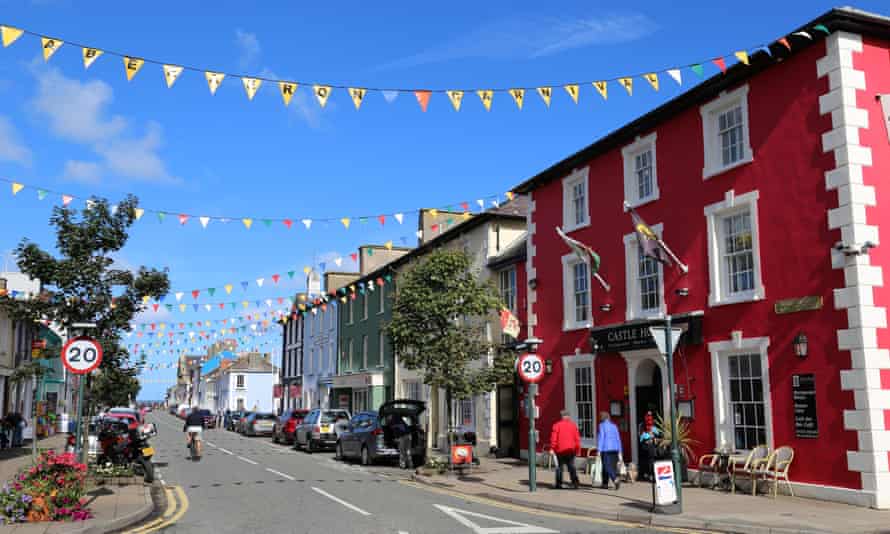 Having explored the southern half of the Ceredigion coast I moved north, stopping in the colourful seaside town of Aberaeron, then the nature reserve at Ynyslas, a quiet little gem with an informative visitor centre. In late spring, look out for great displays of orchids and listen for the nightjar.
When lockdown eases: where to stay and eat
Eat Libanus 1877 is a great little restaurant and cinema in a former chapel in Borth, while Mama Fay's offers quality Caribbean cooking in Aberystwyth, with classics like ackee and saltfish.
Stay The Pentre Arms in Llangrannog has good food and rooms from £85 B&B. Ty'r Onnen is a superb treehouse on an organic farm in the hills behind Borth,…


Read More:Five unspoiled UK coastlines with spectacular walks