Indigenous groups have called for Canada's national celebration to be cancelled over the discovery of more than 1,000 unmarked graves, most of which are believed to belong to Indigenous children.
July 1 marks 154 years since Canada became a country – and until recently, festivities in cities across the country were expected, amplified by the arrival of summer and the pent-up excitement of a country emerging from the coronavirus pandemic.
But three grim discoveries on the grounds of former residential schools have quickly shifted the national mood.
"We will not celebrate stolen Indigenous land and stolen indigenous lives. Instead we will gather to honour all of the lives lost to the Canadian state," said the group Idle No More, calling for national rallies to support Indigenous communities.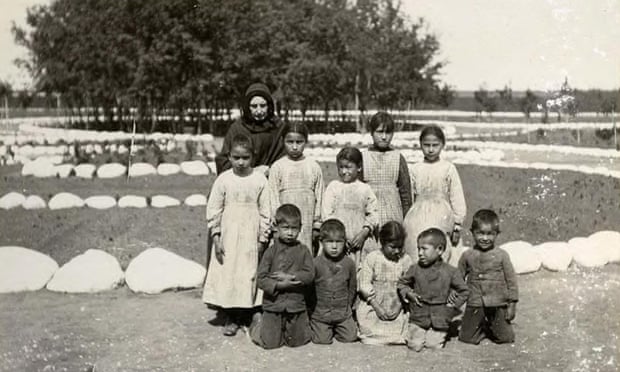 At least 150,000 Indigenous children were taken from their families to attend the notorious schools. They were given new names, forcibly converted to Christianity and prohibited from speaking their native languages. The last residential school closed in the 1990s.
"This coming Canada Day, I think we all need to pledge ourselves to doing what we can to continue that effort to make Canada better, all the while respecting and listening to those for whom it's not yet a day of celebration," said Justin Trudeau last week.
The hashtag #CancelCanadaDay has taken off on social media, with many suggesting that celebrations and fireworks displays are out of touch with the dawning reality that more unmarked graves still await discovery.
"I don't think people really understand how much Indigenous people were forced to pay to this country. Our spirituality was taken away. Our way of life, our languages and our families were taken away. With the remains we continue to find, people are beginning to see that Indigenous people paid in full – with their lives," said Sol Mamakwa, an Ontario lawmaker from Kingfisher Lake First Nation.
Instead of celebrating, Mamakwa has asked Canadians to spend the day reflecting and mourning…


Read More:Calls to cancel Canada Day after graves found: 'Indigenous people paid with