Every doggo is different but when it comes to proud pet parents looking for advice or insight, we love to crowd source. Whether we're trading tips at the dog park or sharing our experiences online in the pup-parent forums, it's always helpful to find out what works for other dog-friendly families. And when it comes to toys that keep our furbabies active, entertained and stimulated in both mind and body, it's no different. After all, who wants to waste their money on a toy your pup will never touch?
This is a list of 17 beloved dog toys that both pets and their owners love—that is, toys to get your paws on. After all, each best-selling toy is rated highly and has amassed thousands of reviews by opinionated pawrents. As always, the prices listed may fluctuate over time as products go on sale.
17 Dog Toys Dogs Love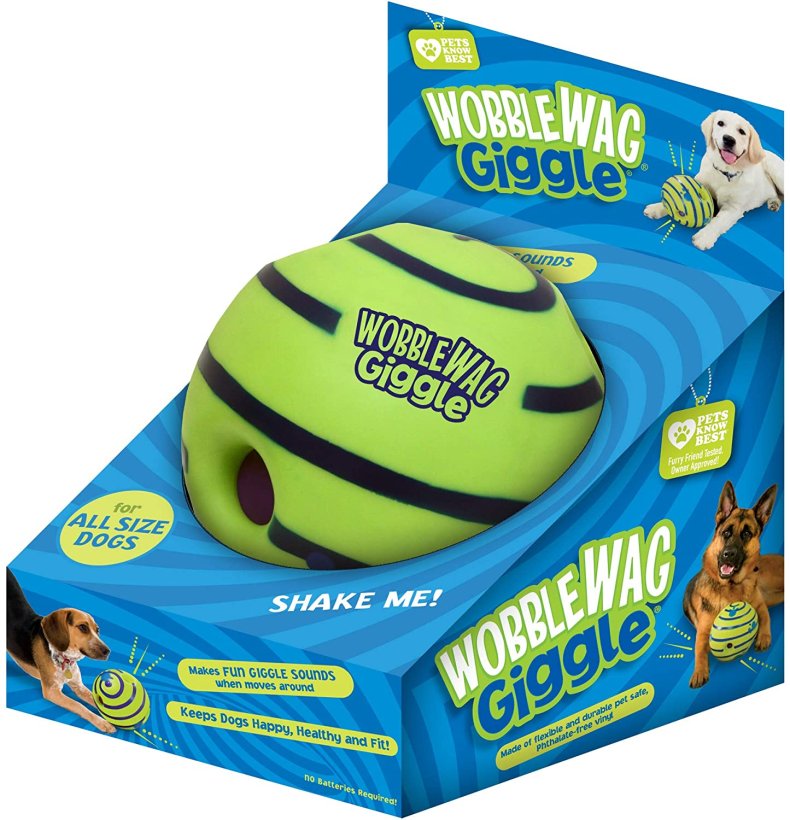 Maybe you've seen the hilarious Wobble Wag Giggle Ball on TV! This funny little thing gets dogs' attention with the giggly vocals it emits as it rolls. Not only will your pup love chasing it around and pushing it with their nose, but you might also find your dog staring at it with their head cocked from side to side as the ball laughs. With more than 41,000 reviews on Amazon.com, it's safe to say that this noisy, interactive toy is a fan favorite.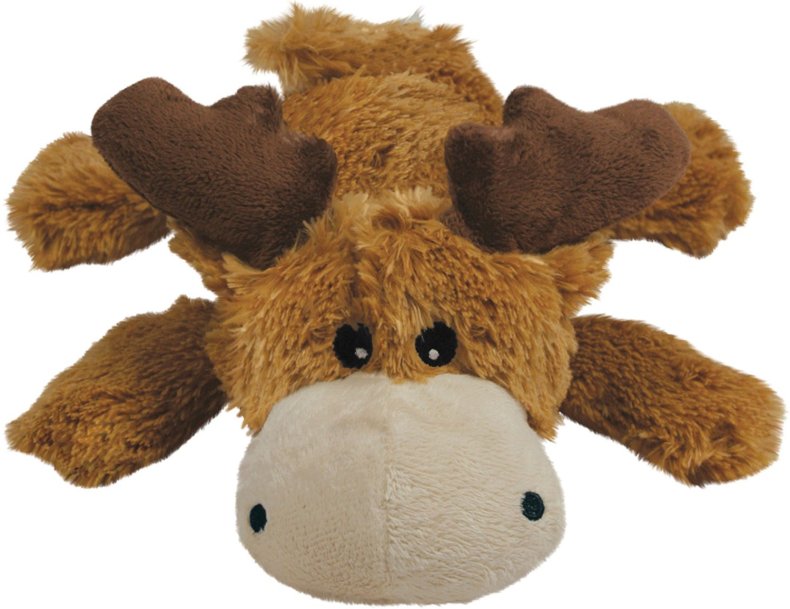 Good old Marvin the Moose has 3,486 reviews on Chewy.com. While he's certainly not recommended for aggressive toy rippers or designated chew sessions, the Kong Cozie Marvin the Moose Plush Dog Toy has developed a devoted pet-parent fan base thanks to his minimal filling, squeaker and soft cuddly material. If your dog hops on the Kong Cozie Plush Dog Toy train, there are nine other Cozie characters to add to the collection.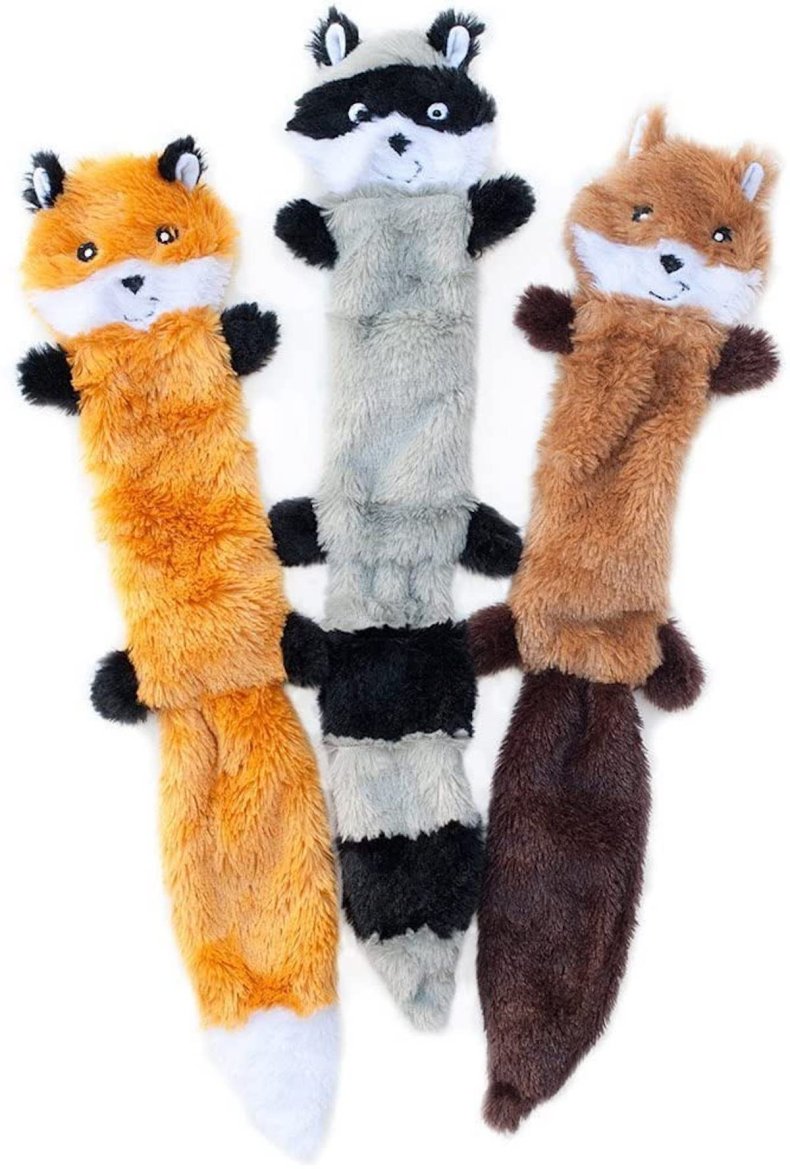 Get ready to unleash your pup's inner prey drive because this large fox, raccoon and squirrel 3-pack set from Zippy Paws is known to make dogs a little wild. These woodland creatures each have three high-quality round speakers embedded inside them to most effectively mimic sounds of prey. They're also 18-inches long each, making them perfect for a round (or seven) of tug of war.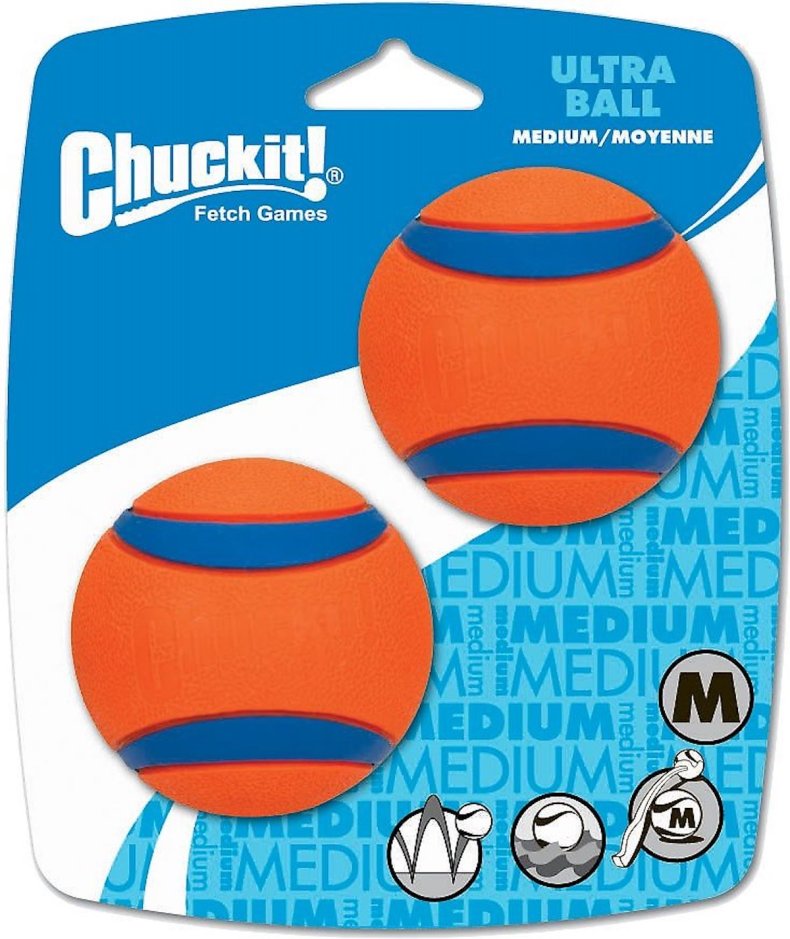 Compatible with the Chuckit! Ball Launchers, the Chuckit! Ultra Rubber Ball Tough Dog Toy is a must-have for every dog—but especially for aggressive chewers. These are a game-changer, particularly for dogs who may rip off the fuzz off other material-covered balls (tennis balls included). Made of natural rubber, these balls can withstand the elements, are convenient to clean and even float in water.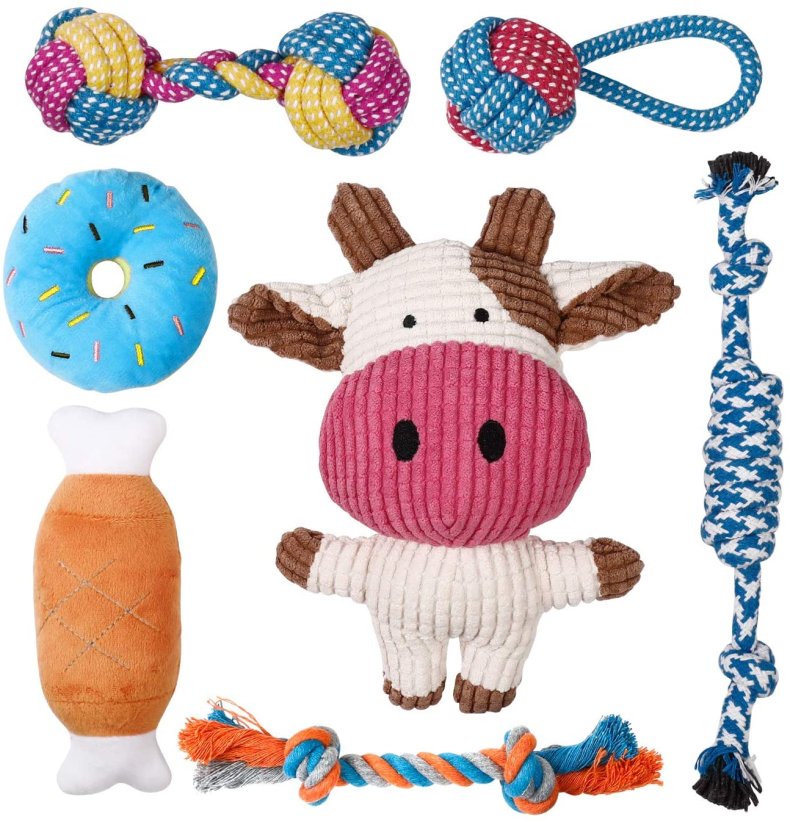 With 4.6 stars out of a possible five and 14,100 Amazon.com ratings, the Toozey Corn Fleece Cow 7-Pack of toys is the perfect starter pack for new puppies. The star of the show is, of course, the Corn Fleece Cow, but the set also comes with various other squeaky plush and rope toys for hours of playtime fun designed for teething pups. Even better, each durable and washable toy is made from nontoxic cotton.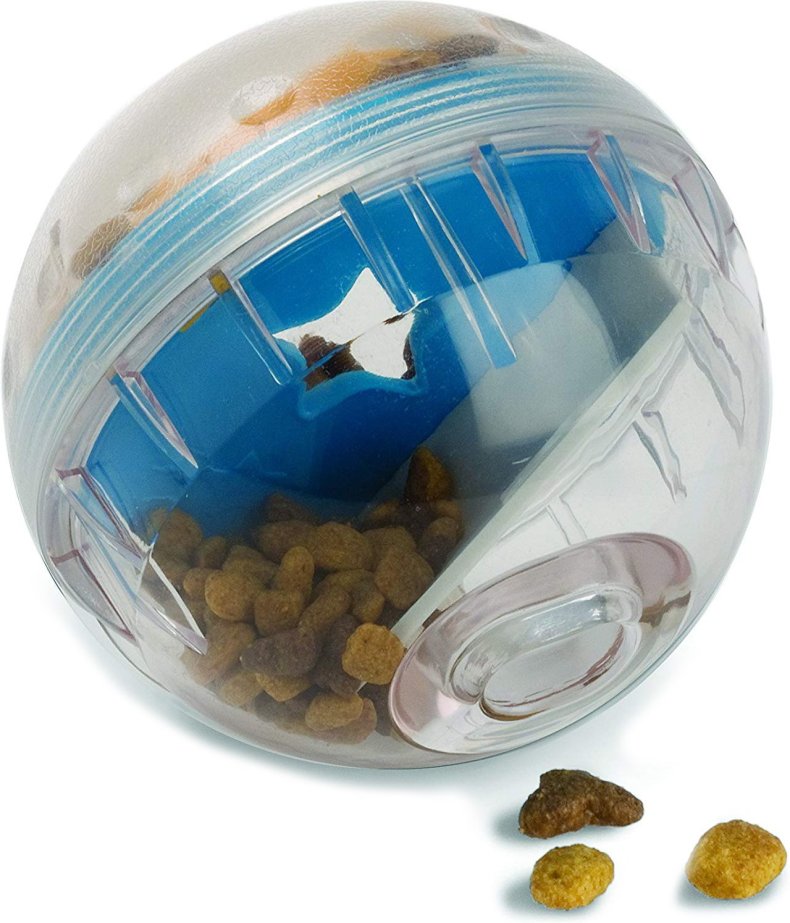 Read More:17 Dog Toys That Reviewers and Their Dogs Love